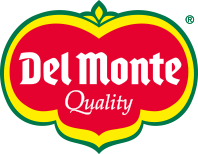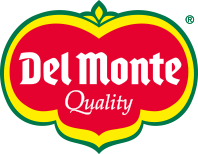 Type your research (product, recipe, blog...)

24/05/2016
Soon on shelf the new refreshed look of the Del Monte® preserved fruits and vegetables in a can!
Del Monte® is looking to reinforce its position as a premium quality brand of Canned Fruits & Vegetables in Europe. In the spring 2015 Del Monte®, symbol of Quality, Reliability and Innovation since 1886, made the decision to reinvest in the canned Fruits & Vegetables category and after more than one year of R&D Del Monte® is now ready to unveil its new design. "Our aim is to raise brand equity and awareness, get consumer's preference and attract new consumers to the product category thanks to a refreshed and modernized packaging", says Christos Tsiakos - Sr. Director Operations Food EA.
This revamping has been studied and is intended to enthuse the current consumer audience (35-60YO) but also to attract younger generations (20-35YO). "Del Monte target audience is represented by a consumer passionate about quality food that is convinced when you eat healthy, you live healthy. He/she looks for new ways to incorporate fruits & veggies in the family's meals and believes a colourful life requires a colourful plate. We are convinced the new look of our can category will naturally emphasize the high quality, taste, health and convenience of the Del Monte® canned products" commented Pamela Ghinamo, Sr. Marketing Manager EA.
About Del Monte Fresh Produce:
Del Monte Fresh Produce is one of the world's leading vertically integrated producers, marketers and distributors of high-quality fresh and fresh-cut fruit and vegetables, as well as a leading producer and distributor of prepared fruit and vegetables, juices, beverages and snacks in Europe, Africa and the Middle East. We market our products worldwide under the DEL MONTE® brand, a symbol of product innovation, quality, freshness and reliability since 1892.