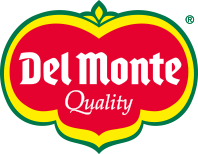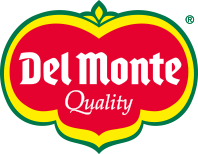 Type your research (product, recipe, blog...)

Roasted Pineapple Shrimp Salad Wraps
Ingredients:
• 1 pound large shelled shrimp
• Finely grated zest and juice of 1 orange
• ½ cup finely chopped cilantro, divided
• 2 tablespoons fresh lime juice
• 2 garlic cloves, minced or pressed
• 2 tablespoons olive oil, divided
• ½ teaspoon fine sea salt
• ½ teaspoon black pepper
• 1 Del MonteⓇ pineapple
• 4 spinach wraps
• 2 packed cups baby spinach
• 1 Del MonteⓇ avocado, pitted and thinly sliced

Preparation:
1)In a large bowl toss shrimp with orange zest and juice, ¼ cup cilantro, 2 tablespoons lime juice, garlic, 1 tablespoon oil, salt, and pepper. Cover and refrigerate for at least 1 and up to 3 hours. 2)Cut off top and bottom of pineapple, then cut off skin. Cut pineapple into ½" thick rounds, then cut each round into 4 wedges, and cut out the core. 3)Preheat oven to 425℉. Lightly oil 2 large rimmed baking sheets. 4)Remove shrimp from marinade, allowing excess to drip off. Place shrimp on one baking sheet, spreading it out in a single layer. On second baking sheet toss pineapple with remaining 1 tablespoon oil and spread in a single layer. 5)Roast shrimp until cooked through, about 8 minutes. Roast pineapple, turning the pieces once, until softened and starting to brown around the edges, about 20 minutes. 6)To assemble, lay wraps flat on a countertop. Top with spinach, roasted pineapple, shrimp, avocado, and remaining ¼ cup cilantro. Fold in sides of wraps, then roll up tightly. Wrap in parchment paper and cut in half to serve. 7)Reserve any leftover roasted pineapple for another use.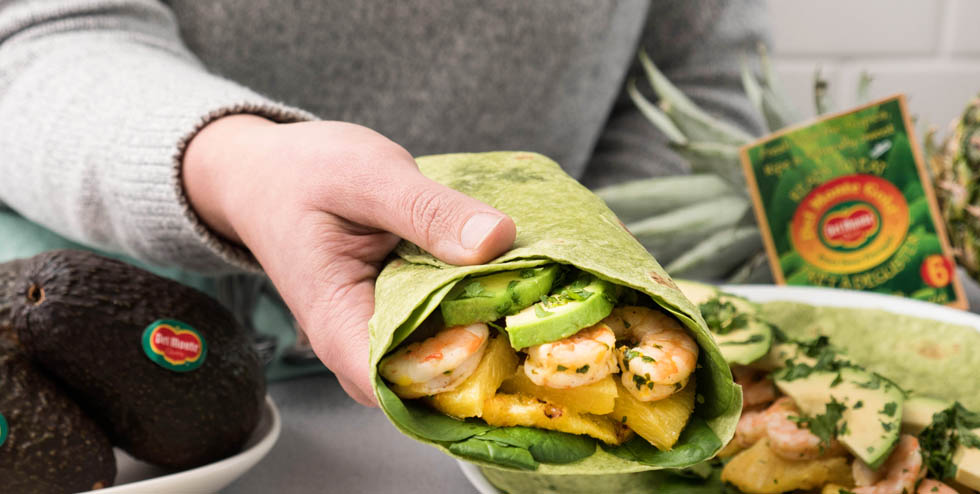 Our Selection