Now that January's almost over, it can be tempting to slip back to your old eating habits. But fear not, we've made it as easy as possible to stick to your detox all-year-round! By applying these five detox tips over the coming months, your body will continue to look and feel amazing.
You've probably been hearing the word detox all month, but what actually is it? Simply put, it's a change in your lifestyle that helps flush out all the bad toxins in your body that may be making you feel tired and sluggish, or may be stopping you from reaching your fitness goals! So challenge yourself today, and make these changes. We promise you won't regret it...
1. Choose the right foods!
You don't have to eat less; you just have to eat well. Decrease the toxins you put in your body by choosing fruits and vegetables over fast food and processed food. Start with our tasty detox salad - packed full of vitamin-intense fruit and veg.
2. Exercise and meditation
Exercising helps maintain a healthy body, by sweating out bad toxins. Try following our 30-Day Fitness Challenge to get up and moving! You can also try meditation to help clear your mind and reduce stress, since stress can get in the way of you achieving a healthy body and mind.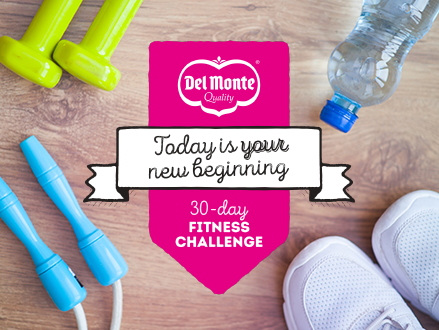 3. Diet
Try swapping a sugary breakfast for our Detox Smoothie - full of super foods that help cleanse your body. The more greens, the better - get kale and spinach in there and use pineapple to sweeten the taste.
4. Purify the air you breathe
Try spacing out a few house plants in your home and workplace to improve the quality of the air you breathe when you're indoors. Plants are nature's air fresheners - they filter the air and remove toxins!
5. Drink more water
Water is one of the most valuable detox tools! Drink at least 1 litre of water a day to purify your body. If you don't like water, add lemon or cucumber, or try one of our fruity combinations.