Type your research (product, recipe, blog...)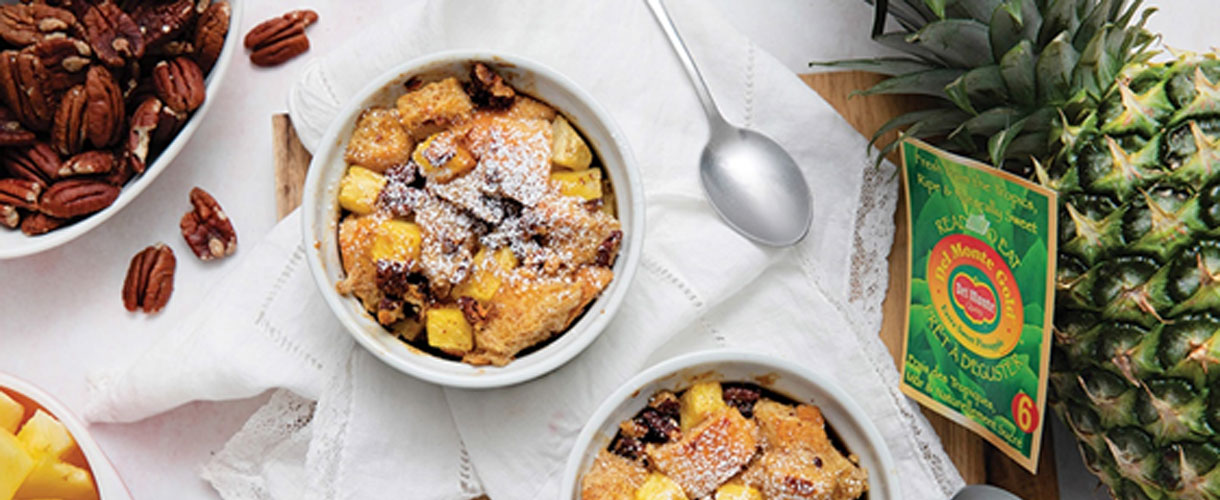 Pineapple pecan bread pudding
Ingredients:
• 3 large eggs
• ⅓ cup sugar
• 2 tbsp. packed brown sugar
• 3 tbsp. unsalted butter, melted, plus more for ramekins
• 1 tsp. vanilla
• 1 tsp. ground cinnamon
• 5 cups lightly packed torn white bread cubes (such as French-style bread)
• 1½ cups Del Monte Gold® Extra Sweet Pineapple, chopped
• ½ cup toasted pecans, chopped

Preparation:
1)Preheat the oven to 190°C. Lightly butter six 225g ramekins. 2)In a large bowl, whisk to combine milk, eggs, sugar, brown sugar, butter, vanilla, and cinnamon. Stir in bread, pineapple, and pecans. 3)Divide bread pudding mixture between ramekins. 4)Bake until set and lightly browned, 15-20 minutes. Serve warm.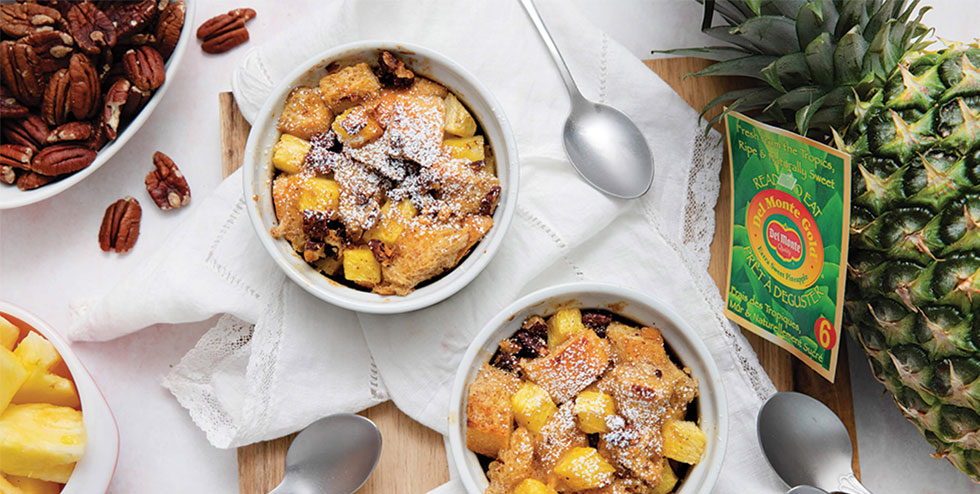 Our Selection